hey there, so this is by design of the light. the van uses a H4 type halogen bulb with 2 internal filaments. the bulb has a natural flaw where if both filaments are being used at the same time the bulb overheats. the bulb its self may be fine, however the plastic headlight may not take too kindly to the extra heat.
i came from the old style Fiat Panda 4x4 before i had this van of mine. that also used the older style twin filament bulb (called a R2/410/P45). that also had the same system where when you went to high beam the dipped would turn off.
i can recommend a bit of an upgrade which surprisingly is not that hard to do...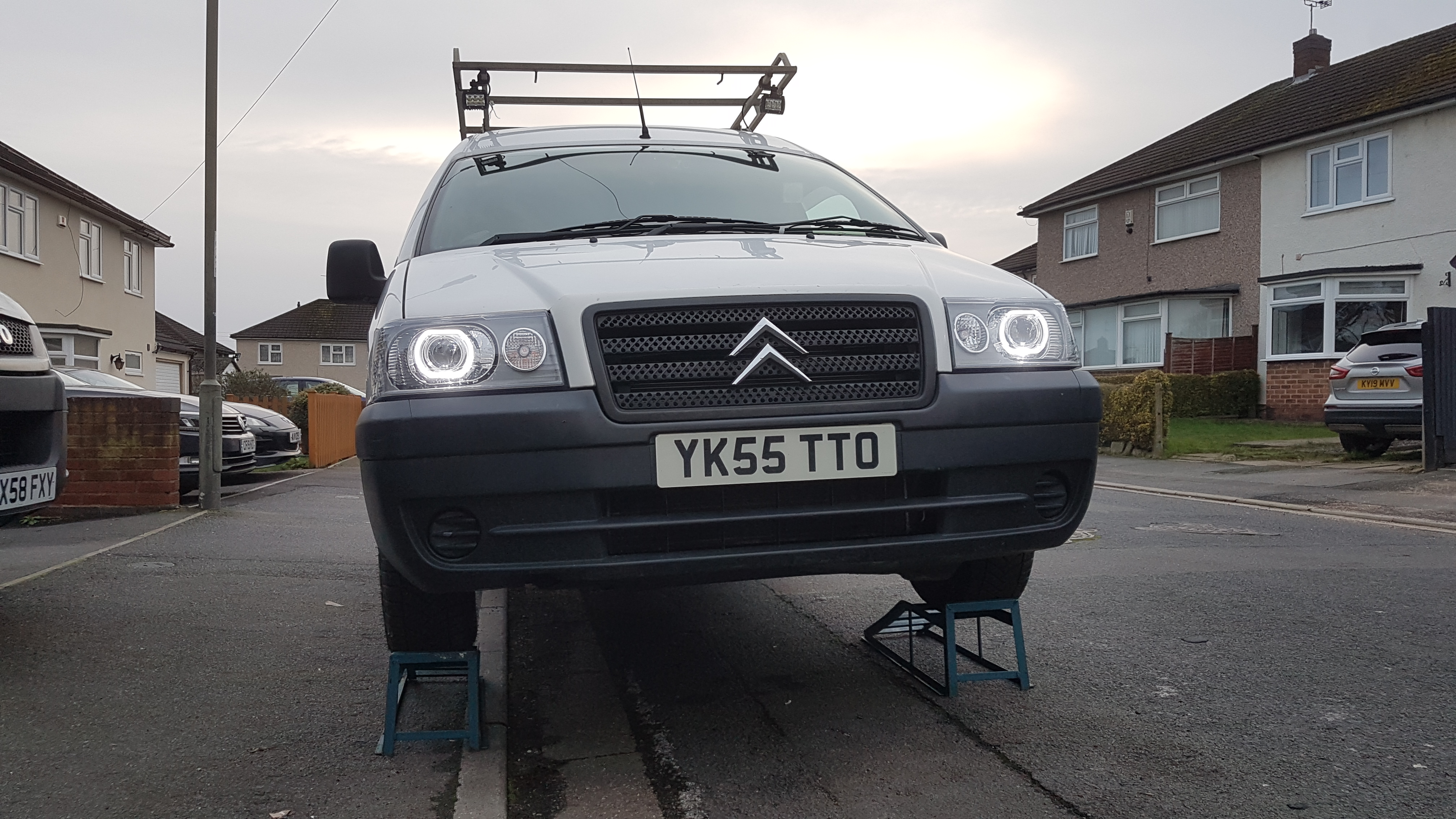 looks good.. but the light output is even better.
its a H1 projector lens upgrade
you need this to do it
the 2x projector lens:
https://www.ebay.co.uk/itm/Switchback-S … 2749.l2649
the conversion harness:
https://www.ebay.co.uk/itm/H4-Bi-Xenon- … 2749.l2649
and here is a video i made of how to do it..
fitting the projector lens into the headlight:
https://www.youtube.com/watch?v=4qvaXDFWrBs
removing and replacing the headlights on the van:
https://www.youtube.com/watch?v=gKBM9S4Sayw
ill try to get some night time shots. its impressive for saying i am just using standard H1 bulbs.
Last edited by JohnDragonMan (2021-02-18 13:44:20)
---
- JohnDragonMan
Notice: I have the tendency to void warranties, blow fuses, cause fires, and other fun stuff.
Words of wisdom: Internally rust proof the sills! both skins!!. There's always user serviceable parts inside. "Oh that shouldn't have happened".
My Crazy Mk2 2005 Dispatch Camper Project